Bentley High School Class of 1963

Bentley High School

 Burton, Michigan

Class of 1963 Alumni Page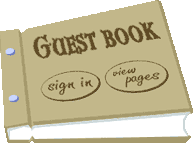 This page was last updated on: November 29, 2020
Welcome BHS alumni and friends,

It has been some time since I made any entries on this website page.  There is some good news, many of us have retired and seem to be doing well and adjusting to our senior years.  New hobbies, new friends and doctors.  Sadly we have lost many more of our former classmates, teachers and friends.  A fellow Bentley Alumnus, Bob Walls has kept very good track of those Bulldogs that have passed.  For those on Facebook, he has a site called Bentley High School Alumns.  

Check out the links at the top of this Home Page.

Please sign the Guest Book below.

Best Regards,

Jeff Bailey

For additions, corrections or comments regarding the Website please contact Jeff Bailey